The Netherlands, 1970
former vice president, Nexus Institute
Kirsten Walgreen
Kirsten Walgreen was vice president of the Nexus Institute from 1994 to 2014. She studied arts in Tilburg and in 1994 founded the Nexus Institute with Rob Riemen.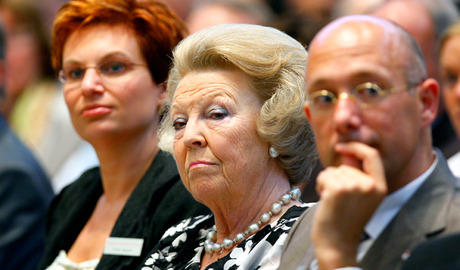 Kirsten Walgreen, Queen Beatrix and Rob Riemen during the Nexus Lecture 2007 by Sonia Gandhi. Copyright Robert Goddyn.
Rob Riemen and Kirsten Walgreen at the Nexus Masterclass by Sidney Blumenthal. Copyright Robert Goddyn.