Australia, 1953
writer
Apostolos Doxiadis
Apostolos Doxiadis is a world-famous writer, scholar and thinker. He grew up in Athens, studied mathematics at Columbia and at the École pratique des hautes études in Paris. His first publications earned him a loyal following at home, but it was his novel Uncle Petros and Goldbach's Conjecture (2000), translated into many languages, which received international acclaim and made him into a much-loved European author. His graphic novel Logicomix (2009), about the historical quest for the foundations of mathematics, became a worldwide bestseller. Additionally, Doxiadis focuses on the relationship between mathematics and narrative techniques; in 2013, he co-edited with Barry Mazur Circles Disturbed. The Interplay of Mathematics and Narrative on this topic.
Speaker at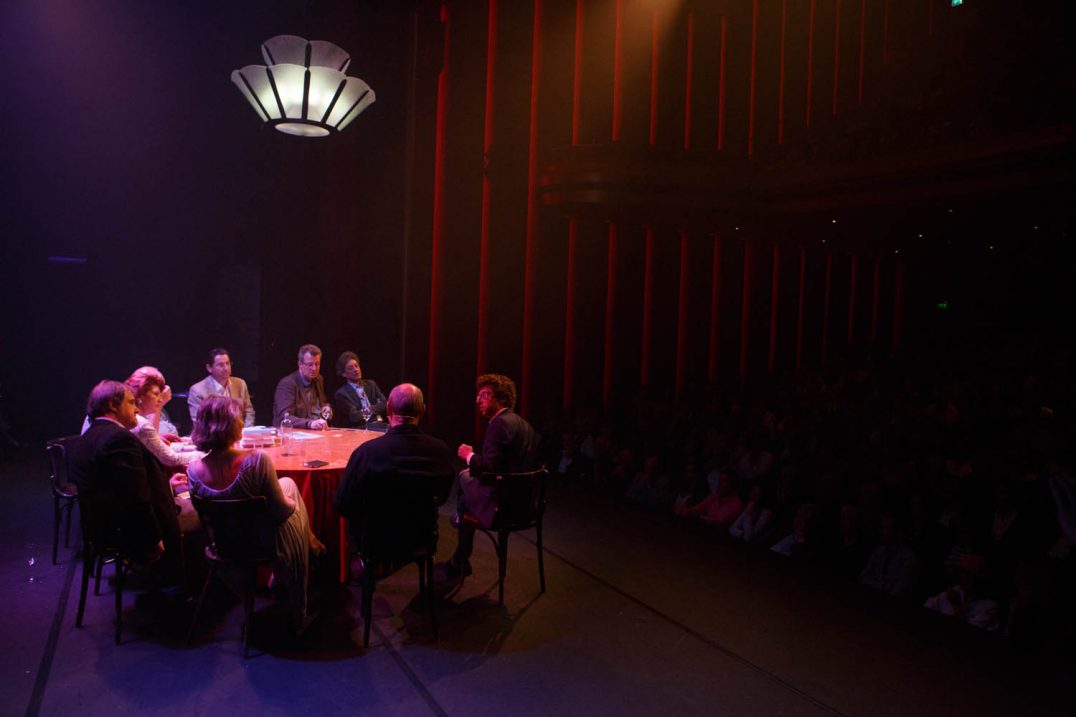 Symposium
Nexus Symposium
Je suis Européen!
6 June 2015 14.00 - 17.00 DeLaMar Theater Amsterdam
Greek author Apostolos Doxiadis speaks frankly about the severe crisis Greece is facing in 2015.
Apostolos Doxiadis: "For me the battle for Europe is fought in Greece against anti-European populists." © Dolph Cantrijn